A question of trust – the 12 and 2 rule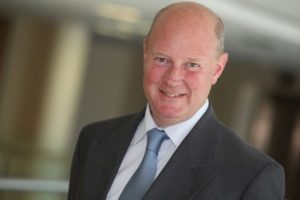 When looking to appoint a new professional adviser as a potential buyer inevitably you are faced with a situation where you are effectively buying a promise (or in most cases multiple promises). This is no different in wealth management where the promises will range from the returns that will be delivered, service levels etc. etc. Now it is very easy to make big bold promises but how do you know if you can "trust" the individual making these promises?
It is never possible to forecast if you will be able to trust someone. Trust is an emotional state and in financial matters we rely on objective assessments. Thanks to research by Messrs David Maister and Charles Green (both of Harvard origins) they established the factors that the human brain evaluates as we determine whether we can trust someone. As you will see "trust" is a combination of competence, emotion and motive.  Introducing the "Trust Equation" which in its simplest form states:
T = C + R + I
           SI
Where T = Trust
C = Credibility
R = Reliability
I = Intimacy
SI = Self Interest
The objective is to achieve as high a trust score as possible. If you give each of the factors  above the line (C,R and I) scores out of 10 (where 10 is very high and 1 is very low) and for SI (below the line) a score out of 10 (where 10 is very self interested and 1 is selfless) just look at the contrasts in the "Trust Score" in the following situations:
Situation 1:The score for a long standing professional adviser who has become a personal friend.
Credibility – this will probably be high otherwise you would have changed some time ago – say 8/10
Reliability – again you have worked together for some time and the adviser has delivered to timelines – say 8/10
Intimacy – the relationship is good and you are now personal friends – say 8/10
Self Interest – the adviser has been able to demonstrate over time that the advice given is in your best interests and not the best interests of the size of the advisers fee – say 2/10
If you put these values into the Trust Equation the Trust Value is 12 (8+8+8:2=12)
Situation 2:The score for a prospective new professional adviser who is very keen to work with you
Credibility – interestingly in practice this score is normally as high as the score you would ascribe to an existing adviser because you would not think about using an adviser unless they are proven (sometimes referred to as the power of the big brand) – say 8/10
Reliability – you have no experience on whether this keen new adviser will be reliable and respond to timelines until you have worked with them for some time – say 4/10
Intimacy – again whether you will build a good relationship is a matter of time – say 4/10
Self Interest – this is the one which is normally the most extreme because most clients are naturally sceptical that the only reason a keen new adviser wants to work with you is so they can see how much they can extract for their own benefit – say 8/10
If you put these values into the Trust Equation the Trust Value is 2 (8+4+4:8=2)
This is at the heart of the 12 and 2 rule. In practice these scores will change on a regular basis in response to your last interaction but over time as you work with someone the deviation is minimal and will only be seriously challenged where there is a catastrophic event. We saw this with the recent financial collapse where previously hitherto highly respected financial goliaths were exposed and there has been a fundamental loss of trust in those entrusted with the management of the financial markets. Old management has been replaced by new management who have the unenviable job of sorting out the mess and rebuilding trust and confidence in their respective brands – no easy job.
The reality (thankfully) is that we do not see regular financial catastrophes. In practice most of us find it difficult to change a key professional adviser and the 12 and 2 rule is used in the case of wealth managers to cover less than average returns. For the purists however, financial catastrophes do provide the oxygen that forces change and improvement that will drive long term benefits.
And what is the relevance to SORBUS in this examination of trust? Well we are not advocating another financial collapse but we are promoting a business model that delivers the key attributes of the trust equation that we believe will deliver long term sustainable benefits for SORBUS clients. A key part of the SORBUS business model is complete transparency at every stage in our dealings with clients. This ranges from a clear strategy to best achieve a client's financial objectives by not being restricted to "house products" through to the price the client pays not being tied to the size of a portfolio.
In the field of wealth management new entrants such as SORBUS that have higher levels of credibility and transparency will challenge the industry norms that existing providers jealously guard – we do not underestimate however the power of the 12 and 2 rule.
Steve Hollis is Formerly Midlands Chairman for KPMG He is one of the Midlands' best known business figures having had an illustrious career at KPMG. He is deputy chair of the Greater Birmingham and Solihull Local Enterprise Partnership and has served on a number of private and public company boards.